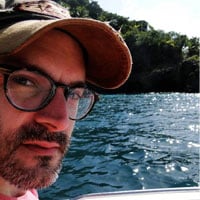 Filed by Dennis DiClaudio

|

May 29, 2015 @ 12:43pm
1. Former House Speaker Indicted For Doing An Exceptionally Bad Job At Covering Up Misconduct
Dennis Hastert—former Speaker of the House and current high-paid lobbyist—was indicted yesterday by a federal grand jury for allegedly attempting to pay an unknown person $3.5 million to cover up some sort of "past misconduct." We still don't know what this misconduct is, so I guess that means it worked?
Waaaaaayyy more curious about what Denny Hastert allegedly paid to cover up than how he went about paying for it. As is, you know, everyone.

— STEVE HUFF (@SteveHuff) May 29, 2015

2. People With Erotic Fixations On Goggles Get Some Great News
Your favorite porn stars might soon have to wear protective eye gear while banging away for the cameras, if new rules proposed by California's Division of Occupational Safety and Health Standards end up going through. "These are regulations designed for medical settings, and are unworkable on an adult film set — or even a Hollywood film set," Free Speech Coalition CEO Diane Duke said in a statement. I actually think this is workable, just so long as they start phasing in machining plants as a common locale for hot sex.
When God closes a door, he opens a window. And then a couple of tabs so he can toggle between various genres of porn.

— Stephanie McMaster (@Smethanie) May 29, 2015