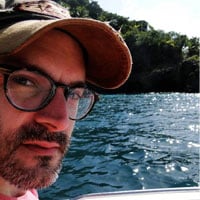 Filed by Dennis DiClaudio

|

May 06, 2015 @ 12:42pm
1. Manny Pacquiao Being Sued By Fans For Failure To Disclose That He's Kind Of A Punk Ass
Boxer Manny Pacquiao—as well as the promoters of his recent highly publicized match—are facing numerous class-action lawsuits on behalf of gamblers who were delusional enough to put money on him beating Floyd Mayweather and boxing fans who were dumb enough to pay $100 to watch a boxing match on TV. Pacquiao, the suits contend, should have disclosed that he was harboring a shoulder injury. Also, he should have been better at his job.
Maybe the moral of the story is don't pay so much money to watch boxing?
— Anthony DeVito (@AnthonyDeVito) May 3, 2015

2. U2 Forces Subway Station Full Of Innocent People To Listen To Their Music
Members of the Irish pop-rock band U2 have returned to their hobby of foisting their music upon unsuspecting people who just want to go about their lives without listening to their music. The band performed a surprise concert in the subterranean passages underneath New York City's Grand Central Station on Monday.
Finally listened to that U2 album that showed up on my phone and it's actually just 48 minutes of Bono laughing while sorting money.
— Jessie (@NicCageMatch) March 11, 2015