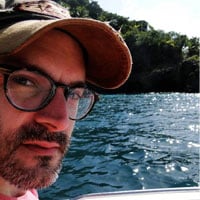 Filed by Dennis DiClaudio

|

May 08, 2015 @ 1:21pm


1. David Cameron To Be Re-Crowned King Of British Parliament Or Something
U.K. Prime Minister David Cameron and his merry band of Conservatives successfully managed to get their rivals in the Labor Party into checkmate, thus forcing them into the River Thames where they shall remain until a hero rises who can pull the sword Excalibur out from Big Ben. Or, at least, that how I understand British politics to work. At any rate, Cameron was re-elected.
I would never vote for David Cameron after the job he did with Avatar.

— Josh Gondelman (@joshgondelman) May 7, 2015

2. Hero Woman Fighting The Good Fight, Overcharging Airline Company For Minor Inconveniences
A woman is suing United Airlines for $5 million after the DirecTV and wifi access for which she paid $8 failed to work during her four hour flight from Puerto Rico to Newark, N.J. The airline company sold her the service, knowing full well that neither works outside the continental United States or over water. In a statement, United Airlines explained that "we clearly inform our passengers in writing on the screen before they confirm their purchase." Apparently, while the DirecTV and wifi are unavailable, the money-taking technology functions just fine.
imagine trying to explain the statement "the wifi in this airplane blows" to someone from the 19th century

— Amazing Super Powers (@amazingsoup) April 10, 2014

3. Woman Behind 'Orange Is The New Black' Character To Release A Probably Not As Successful Memoir
Cleary Wolters—the real-life woman upon whom Laura Prepon's Orange Is the New Black character Alex Vause is based—is releasing her own memoir in response to the one written by Piper Kerman (upon whom Taylor Schilling's Piper Chapman is based). "I wanted to correct the concept that I was singularly responsible for Piper's downfall," Wolters explained in an interview with People. Will this book spawn a cultural phenomenon as big as Orange Is the New Black? We'll just have to wait and see.