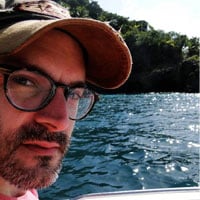 Filed by Dennis DiClaudio

|

Nov 12, 2014 @ 12:05pm
1. Internet Remains Fully Operational 16 Hours After Kim Kardashian's Ass Attempts To Take It Down
Despite its best efforts, the shimmering backside of professional celebrity Kim Kardashian has thus far failed in a terrorist attempt to take "#BreakTheInternet." Nearly a day and a half after Kardashian and her butt uploaded images of themselves on the new Paper Magazine cover, the Internet remains in one piece. To learn more about this pressing issue, check pretty much any legitimate news source.
Kim Kardashian's ass is very aggressive. I feel unsafe!

— Jessica Kirson (@JessicaKirson) November 12, 2014
Say what you will about Kim Kardashian, but not many people could stir up this much shit showing off something everyone's already seen.

— shauna (@goldengateblond) November 12, 2014

2. Randy Jackson Retiring From 'American Idol' To Spend More Time With Familial Dawgs
After 13 years of leaning back in his chair and referring to fellow adults as "dawg" on Fox's hit competitive singing TV series American Idol, Randy Jackson has announced his retirement. What he chooses to do next with his self-evident and immense talents currently remains a mystery.
Randy Jackson is leaving American Idol after 13 seasons. Anyone left in the dog pound will be put down.

— Shawn Garrett (@ShawnGarrett) November 11, 2014