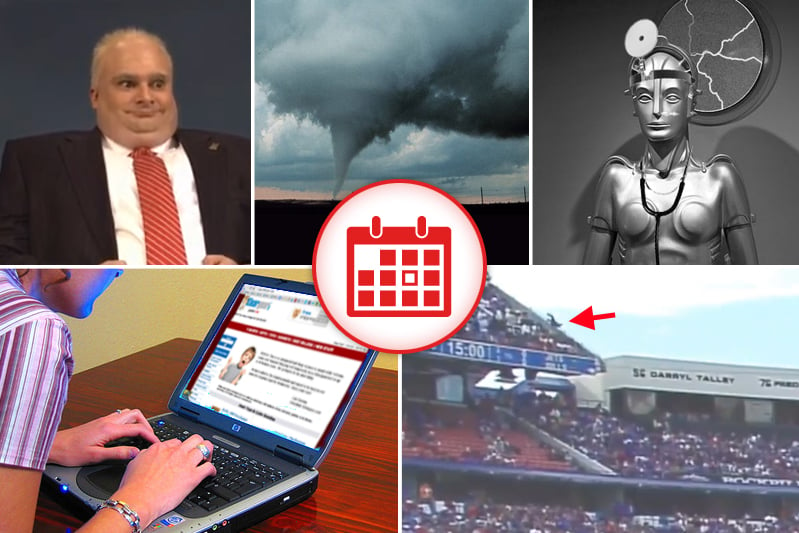 1. Company With Not-At-All-Garbagey Customer Service Fines Woman $3,500 For Leaving Negative Comment Five Years Ago
A woman who, in 2008, left a negative review of the online store Kleargear.com on a consumer site called RipoffReport was fined $3,500 by the company for violating a non-disparagement agreement that likely did not exist until 2012. When she tried to have the review removed, she was told by RipoffReport that it would cost her $2,000 to do so. Unable to pay either fine, she took a hit to her credit score. The negative news has apparently generated a ton of new traffic for Kleargear, because the world is an unfair cesspool of filth.
There's 4.4 Billion Earth-type planets out there, so let's be #1 in customer service.

— Thomas Lennon (@thomaslennon) November 6, 2013

2. SNL's Bobby Moynihan Does A Great Rob Ford Doing A Great Chris Farley
On Saturday Night Live this past weekend, Bobby Moynihan accepted the enormous loud sweaty gift from the universe that is Rob Ford's existence and stepped into a career-making enormous loud sweaty role as the Toronto's crack-smoking mayor.
In other news, it appears as though Rob Ford was doing a pretty great Rob Ford impression way back in middle school. Bet you can figure out which one's him.