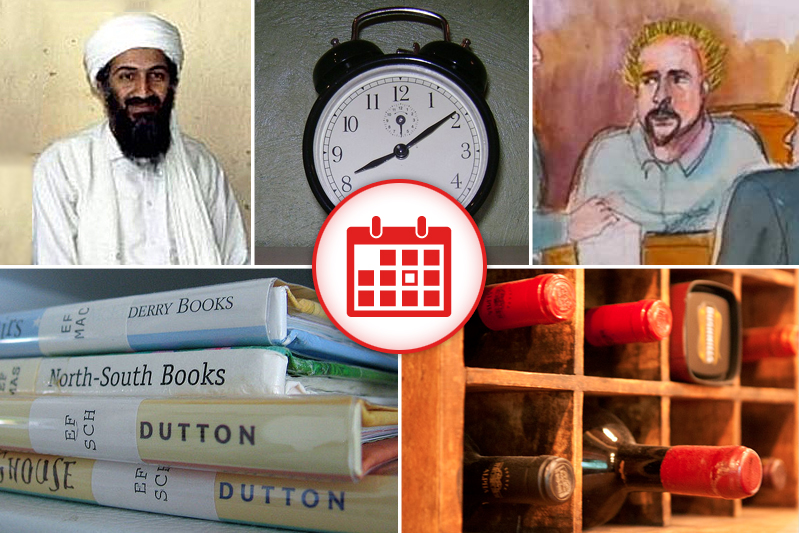 1. Michigan Man Wants $25 Million For All The Work He Did Capturing Osama Bin Laden
A 63-year-old Grand Rapids, Michigan gem merchant
is seeking
$25 million from the FBI, because he claims to sent the federal agency a letter alerting them to international terrorist Osama bin Laden's location in Abbottabad, Pakistan back in 2003. The
lawsuit
did not stipulate what actor should portray him in Kathryn Bigelow's now-inevitable reboot of Zero Dark Thirty.
zero dark thirty is the new zero dark twenty

— Matt Monroe (@heymonroe) March 3, 2013
2. Snobby Alcoholics Ready Themselves For Global Wine Shortage
A
report
from Morgan Stanley Research
has found that
there are approximately 300 million too few cases of wine to meet the global demand generated from pop-up gastropubs, art showings and literary event after-parties. This comes as a result of a 5 percent drop in production due to poor weather conditions in France and Argentina last year. It's expected that some adjunct professors and studio curators may be forced to drink beer.
Trying to find a good wine to pair with the glass of wine in my other hand.

— Bill Mc7 (@BillMc7) October 27, 2013
3. Courtroom Sketch Of Guy Fieri Is Mankind's Greatest Cultural Achievement
Little did California teen Max Wade realize it when he ventured to steal celebrity chef and comical-hair pioneer Guy Fieri's Lamborghini two years ago, but he put into effect a chain of events that ultimately
resulted in what
will likely be remembered as the greatest
piece of artwork
humanity has ever produced. It is truly sad to think that the name of the courtroom artist responsible may not even be known to future generations.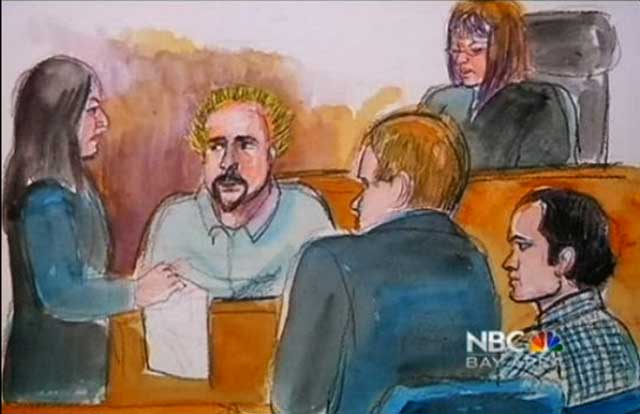 Guy Fieri was caught on camera beating up his hairdresser. So watch out, CEO of Flame-Colored Bowling Shirts, Inc.

— Chase Mitchell (@ChaseMit) October 30, 2013
4. Texas Man Jailed For Overdue Library Book, Unclear Yet Whehter He'll Face Execution
An
arrest warrant was issued
for Copperas Cove, Texas resident Jory Enck last week after he wantonly refused to return to the library a GED study guide he checked out three years ago. Enck returned the overdue book after being released from jail on a $200 bond. At time of publishing, it appears unlikely that the state will press for capitol punishment.
A man in Texas was arrested for an overdue library book. In Texas you may not hold a book longer than it takes to kill a bug with it.

— Michelle Wolf (@michelleisawolf) November 1, 2013
5. America Once Again Staring Down The Barrel Of Daylight Saving Time Nightmare
Once again, as it has nearly every year for the past several decades, Daylight Saving Time will sweep across the nation, leaving early darkness, alarm clock confusion and untold chaos in its wake. If you or someone you know is affected by DST, perhaps you should consider
seeking legal action
against the U.S. government. There's apparently this
one lawyer
guy in Grand Rapids, Michigan who specializes in can't lose cases like this.