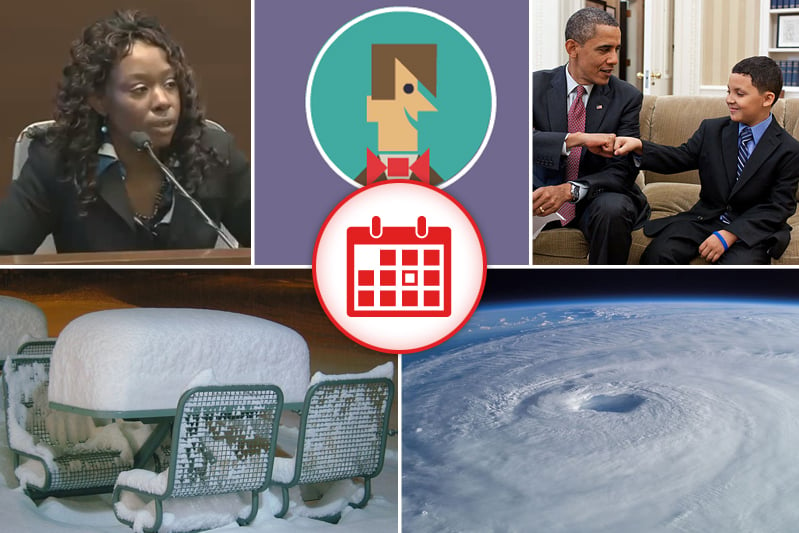 1. Texas Board of Education Approves Science Book That Contains Actual Science
The Texas State Board of Education voted yesterday to approve an environmental science textbook despite the fact that it contains some genuinely useful information concerning climate change and at no point makes any claim that Jesus stirs up hurricane winds with His scepter of judgement. Even representatives from the oil and gas industry were unable to stop the board from foisting the blasphemous book upon Texas youths.
I don't believe what the government says about the JFK assassination. I mean, no way Texas had a book depository.

— Jess Dweck (@TheDweck) November 22, 2013

2. Dangerous Bacteria-Ridden Handshakes Being Phased Out In Favor Of Douchier Fist Bumps
Hypochondriacs and Axe Body Spray aficionados are striking an unlikely accord these days, attempting to popularize the fist bump — or "terrorist fist jab" — and hopefully overtake the much more popular, but dangerously unsanitary, handshake as a form of greeting. Handshakes have been found to expose more than three times as much skin contact to the onslaught of infectious bacteria which will multiply until the microscopic invading force makes its way into your body and wraps itself around your heart, at which point it will strangulate your blood flow until you are but a desiccated husk. Fist bumps have been shown to decrease this risk.