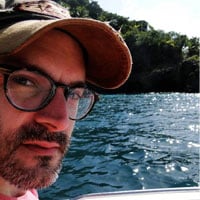 Filed by Dennis DiClaudio

|

Nov 03, 2014 @ 2:02pm
1. Church Leaders Take Brave Stance Against Eminently Fair Tax Law
Many U.S. pastors are endorsing politicians from the pulpit in angry protest of a 60-year-old law that allows them to save millions of dollars every year by not paying taxes, with the provision that they remain politically neutral. The church leaders are banking on the Internal Revenue Service choosing not to revoke their tax-exempt status, probably because that is almost certainly what's going to happen.
Looks like Church and State have reconciled, and are now in a polyamorous relationship with Corporations.

— Dr. Twittenheimer (@DrTwittenheimer) July 4, 2014

2. Taylor Swift Pulls Songs From Spotify To Keep Deadbeat Fans From Listening To Her Music
The song catalogue of pop superstar Taylor Swift—whose record-breaking new album 1989 was released last week—is being pulling from Spotify due to the likelihood that the record company Big Machine can squeeze a few more dollars worth of sales from fans if they eliminate the music streaming service as an avenue of consumption.
Now that Taylor Swift songs are no longer available on Spotify, where on earth can I hear them besides literally every radio station???

— Erin Gloria Ryan (@morninggloria) November 3, 2014