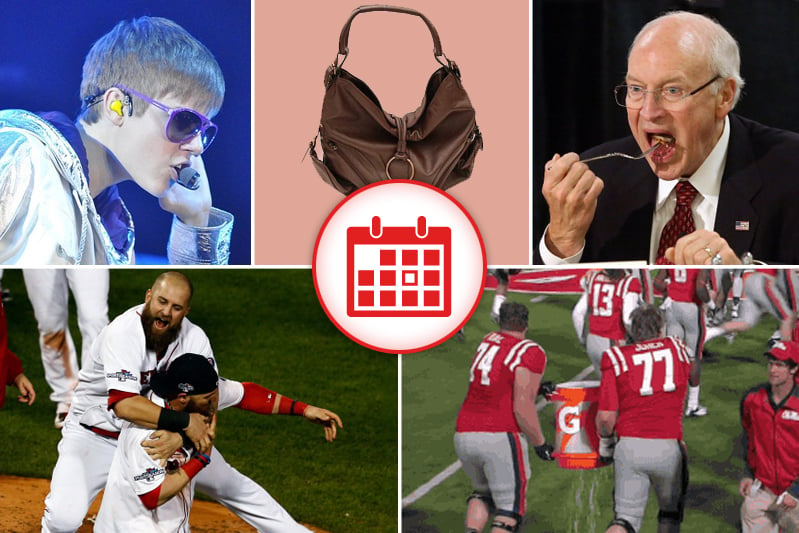 1. The Red Sox Curse Of Not Winning The World Series Three Times In Nine Years Might Finally Be Ending
After outfielder Shane Victorino launched an offspeed pitch into the stands for a game-winning grand slam, it's starting to look like the infamous Boston Red Sox curse of not winning the World Series three times within a span of nine seasons might finally be coming to an end. That is if they can beat the St. Louis Cardinals, who have been struggling under their own curse of not winning the World Series three times in five seasons since 1946.

2. The Stripper's Ass That Justin Bieber Grabbed Is The Luckiest Ass In The World
The ass of a Texas stripper set the hearts of millions of asses across the world fluttering when its owner tweeted the amazing news that Justin Bieber touched it with his celebrity hand. The lucky ass shakes most nights in a "particularly raunchy [Houston club] where girls do things that leave marks." Bieber's hand came in the other night, accompanied by Bieber's naked hairless chest and supposedly "made it rain." The ass and its owner have since been harassed by legions of Bieber fans who are furious that it was not their asses being touched.