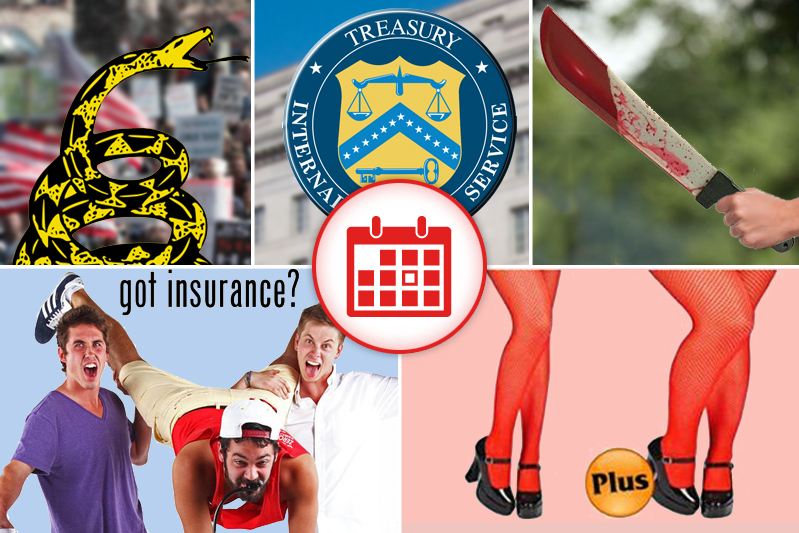 1. Obamacare Pressing Hard For Key Uninsured Douchebag Demographic
Are you big Nickelback fan who keeps a spare can of Axe Body Spray in the glove compartment of your Jeep Grand Cherokee? Well, who isn't? But are you also presently uninsured? If so, the Colorado health care system had you in mind when they rolled out their ""Brosurance" marketing campaign. Brosurance is kind of just exactly like Obamacare, but for dudes with tribal band tattoos.
On the new iPad Air, the Obamacare website crashes four times as fast!

— Rex Huppke (@RexHuppke) October 22, 2013

2. Facebook OK With Decapitation Videos So Long As There Aren't Any Boobs In Them
While Facebook continues to maintain its strict "no disgusting perverted breast-feeding videos" policy, it has decided to take a bit more lax in stance on videos that feature people having their heads severed from their bodies with sharp weapons. It may seem like an weird dichotomy to allow videos featuring decapitations but not breastfeeding, however if you think about it, it makes some sense: one is a timeless expression of human interaction that transcends morality, and the other has filthy dirty nipples in it.