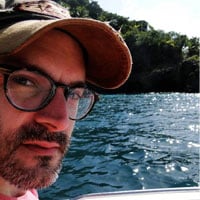 Filed by Dennis DiClaudio

|

Oct 24, 2014 @ 12:30pm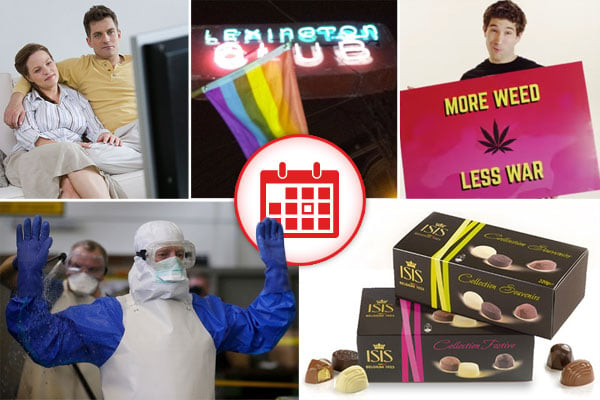 1. New Yorkers Finally Get To Make The Ebola Outbreak All About Them
While it's incredibly unlikely that an Ebola-infected doctor accidentally passed on the virus to anyone after returning to New York City from work in Guinea and before eventually being hospitalized and quarantined, it is technically true that there are now several people in the city who are maybe infected. But you know what? That's all that New Yorkers needed. The outbreak is now theirs and they get to be loudly afraid and self-obsessed on social media, so all is right with the world.
Ebola? More like "He Bowled, AHHHH!" Thank you. IM TERRIFIED AND SURE THAT IM GONNA GET IT.

— jenny slate (@jennyslate) October 24, 2014
Ebola in Brooklyn means the rest of us won't get it for two years. And then we won't really "get" it.

— Bane Hogschwartz (@benschwartzy) October 24, 2014

2. San Francisco Is About To Lose Its Last Big Lesbian Bar, In Much The Same Way That It Is Losing Its Soul
Historic lesbian bar The Lexington Club is being priced out of San Francisco's Mission neighborhood. The owner announced the impending closure yesterday, explaining that increased gentrification had driven rent prices upward while decreasing customer patronage. This means that we will soon live in a world in which S.F. has a World Series-level baseball team and zero lesbian bars. Is that even a world worth saving?