POPULAR NOW
There was an error loading Chartbeat data.
1. Teen Takes Her Own Life After Being Banned From Wasting It On Facebook
A 17-year-old girl hanged herself in her Parbhani, India bedroom earlier this week after her parents forbade her from logging on to her Facebook account so that she could concentrate on her school work. "I cannot stay in a home with such restrictions as I can't live without Facebook," the teen wrote in her suicide note. Gawker commenter johhnymoore probably stated the inherent tragedy of the situation best: "It is sad she had to leave a suicide note the old fashioned way rather than a Facebook status update."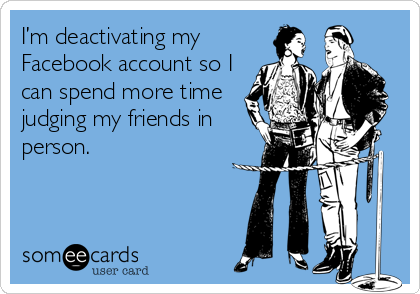 2. Here's How To Change Your Twitter Name For Halloween Instead Of Doing Something That Isn't Stupid With Your Time
How about instead of you spending your day studying a foreign language or baking a batch of oatmeal cookies for your friends and neighbors, you spend the next couple hours thinking up a labored and mostly-inscrutable Halloween-themed alternate name for yourself on Twitter? Like, for example, if your name is Mat Honan, like the author of this inspired Wired article, you make yourself "Bats Flown In." And if your name is already something like Bloody McSkullguts, you can probably just leave well-enough alone.
Don't have a Halloween costume? Easy fix. Wear normal clothes and when people ask what you are, say, "I'm a serial killer." Then just glare.

— Keating Thomas (@keatingthomas) October 26, 2013

3. Banksy Puts A Skeleton In A Bumper Car Because Art
King of the street artists Banksy got into the Halloween spirit this week during his stay in New York City. He set up a guerilla-installation at the corner of Houston and Elizabeth Streets featuring a grim reaper bouncing around in a bumper car to the chilling strains of Blue Öyster Cult's "Don't Fear the Reaper." The piece's audio-guide explains "This sculpture perfectly represents death in that it's a bit random." Well said.
If you wake up from a bender and someone has drawn a dick on your forehead, *don't* wash it off — it might've been Banksy!

— Tim Long (@mrtimlong) October 25, 2013

4. Brett Favre Reports Memory Loss, Which Isn't Bad If He Forgets Time As A Viking
Legendary Green Bay Packers QB — and okay-ish other team QB — Brett Favre, who is denying rumors that he's coming out of retirement for the St. Louis Rams, reported that recent lapses of memory, apparently as a result of years of physical abuse on the field, have been giving him reason to worry. "I don't remember my daughter playing soccer, playing youth soccer, one summer. I don't remember that... This was pretty shocking to me... For the first time in 44 years, that put a little fear in me." You've got to wonder if this is in any way related to the collective amnesia we all have of his last couple seasons.
Favre hasn't forgotten how much he enjoys publicity.

— Greg Johnson (@theGregJohnson) October 25, 2013

5. Baseball Card For Batboy With Down Syndrome Already More Valuable Than A-Rod's Card
Ted Kremer — the 30-year-old fan with Down Syndrome who served as guest batboy for the Cincinnati Reds for one game last August — has been issued his own baseball card from Topps, and it's already being traded on eBay for as much as $160, which is pretty good considering he didn't even need to pump himself full of steroids to get it
Moms are a creation of baseball card collectors, designed to throw away your baseball cards and drive up the price of the collectors' cards.

— Jim Hamilton (@Jim_Hamilton) June 30, 2012