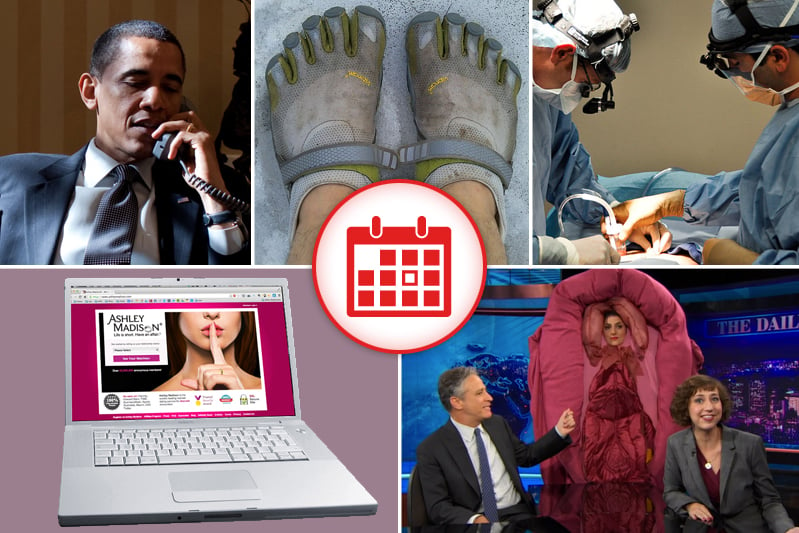 1. The American Dream Apparently Includes Paying Too Much Money For Shitty Internet
According to new report from an institute with a really long name that you've never heard of, U.S. internet consumers continue to pay an awful lot of money for increasingly bad Internet service, while in Europe and Asia the service is becoming cheaper and more efficient. This may show that, contrary to what many Americans probably assume after looking at bills from their providers, it's not actually getting harder and more dangerous for the heroic cable companies to tame the torrential stream of information and direct it into our home routers so that we can jerk it to clown porn.
Anybody who thinks corporations are more efficient than government doesn't use AT&T as their internet provider.

— David Feldman (@David_Feldman_) September 13, 2012

2. White House Decides To Tell The Truth About How Big Of Liars They Are
The Obama administration finally came clean about what big fat goddamn liars they are and how they've been deceiving the country all this time about Obamacare and that a large percentage of 14 million people who buy insurance individually will probably be forced to change their provider at some point in the next year. White House Press Secretary Jay Carney admitted yesterday that "It's true that there are existing health-care plans on the individual market that don't meet those minimum standards and therefore do not qualify for the Affordable Care Act." Very disillusioning. If we can't trust the people who've been lying to us about the NSA since forever, who can we trust?