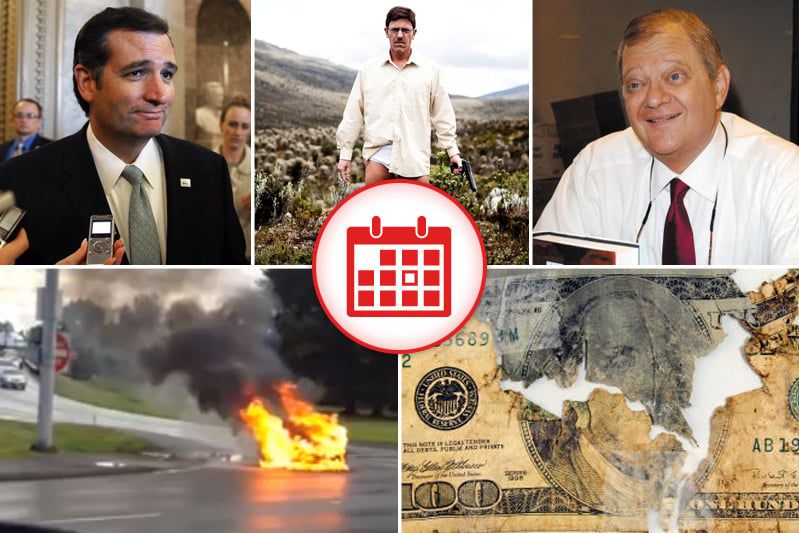 1. Spanish-Language Remake Of 'Breaking Bad' Looks To Be Muy El Terrible
Univisión, the U.S.-based Spanish-language network, has announced that it will be remaking Breaking Bad for Latin American audiences. Metástasis, which will bring the show's culture of drug violence to otherwise-placid Colombia, will feature Walter Blanco instead of Walter White, Jose Rosas instead of Jesse Pinkman, Cielo instead of Skyler and, obviously, Henry instead of Hank. Walt Jr. will presumably be played by a 50-year-old man in a Raggedy Andy costume.
Colombian BREAKING BAD will have main character named Walter Blanco, presumably directed by Señor Spielbergo. http://t.co/ZUteu5MQ2q

— Eric D. Snider (@EricDSnider) October 2, 2013

2. Tesla Stock Dives Due To Cowardly Investors' Fear Of Burning Alive Inside Flaming Wreckage of Model S
After cell phone footage of a Model S car burning like the very fires of Hell after a minor accident went viral on YouTube, stock for Tesla's highly-rated electric car took a steep nose dive. A spokesman for the automative company pointed out that the unquenchable inferno produced by the engine was pretty much contained to the front of the car, so it appears that investors' concerns are unfounded.