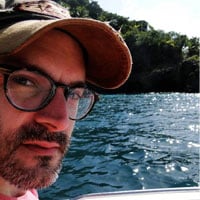 Filed by Dennis DiClaudio

|

Oct 31, 2014 @ 1:50pm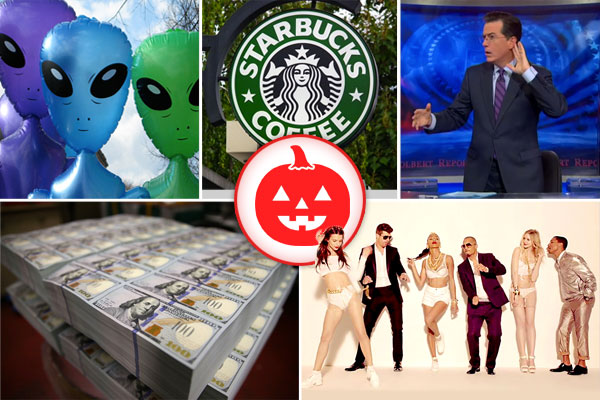 1. Terrifying Report Shows That The World's Wealthiest Are Devouring All The Money
The 85 wealthiest people in the world make approximately $500K per minute and $668 million dollars a day, according to a new report from Oxfam International. It also shows that there are now twice as many billionaires in the world as there were before the global economic crisis began in 2009. So, the bad news is that the global pool of money is being sucked upward. The good news is that there are way more rich people to toss us coins while we grovel in the street.
I'd rather be poor in the 21st century than rich 200 years ago. Even if I'm a loser at least I have an iPhone. Take that, Medici family.

— skeleton bummer (@theleanover) October 29, 2014

2. Lockheed Martin Mad Scientist Reveals Existence Of Aliens From Beyond The Grave
Extraterrestrials have visited Earth, according to the death bed confession of a man who claimed to be an Lockheed Martin engineer. The 78-year-old alleged aerospace engineer who said he had "top secret clearance" explained in a recently released video that the alien beings are "approximately four and a half to five feet tall" with "three back bones" and the ability to communicate telepathically. Sounds plausible aside from the height thing. Call me a skeptic, but I just don't buy an alien standing more than three-feet tall.