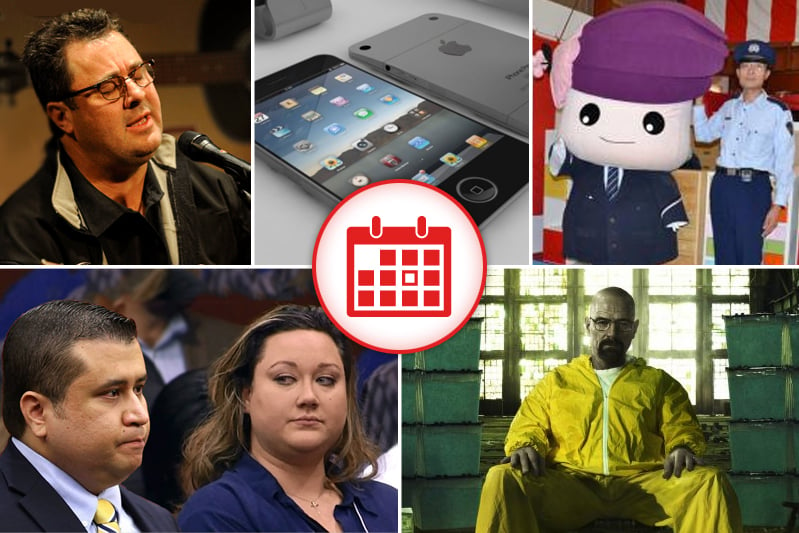 1. Florida Skips Inevitably Fruitless George Zimmerman Trial By Not Even Bothering To Charge Him In Alleged Domestic Dispute
Nobody even bothered to go through the motions of pretending like George Zimmerman would actually be held accountable for allegedly threatening his estranged wife and her father with a gun yesterday. Though the gun-factory-visiting vigilante was briefly detained after police responded to a 911 call from Sherrie Zimmerman, who filed for divorced last week, no charges were actually filed, because what would be the point?
It's like we let a guy off for cold-blooded murder & suddenly he thinks he can do whatever he wants. #GeorgeZimmerman

— Kumail Nanjiani (@kumailn) September 9, 2013

2. World Quivers In Anticipation Of Slightly Different New iPhones Being Revealed Today
People everywhere are freaking the eff out over Apple Inc.'s invitation-only event later today, during which they are expected to unveil a new iPhone which is pretty much like the old iPhone, but with a more colorful plastic back cover, and a cheaper iPhone, which still won't be all that cheap. To find out exactly when the big announcement is made, be anywhere doing anything and you'll know within seconds.

3. Vince Gill Calls WBC Protester "Big Dipshit," Thus Giving WBC The Publicity They Were Seeking