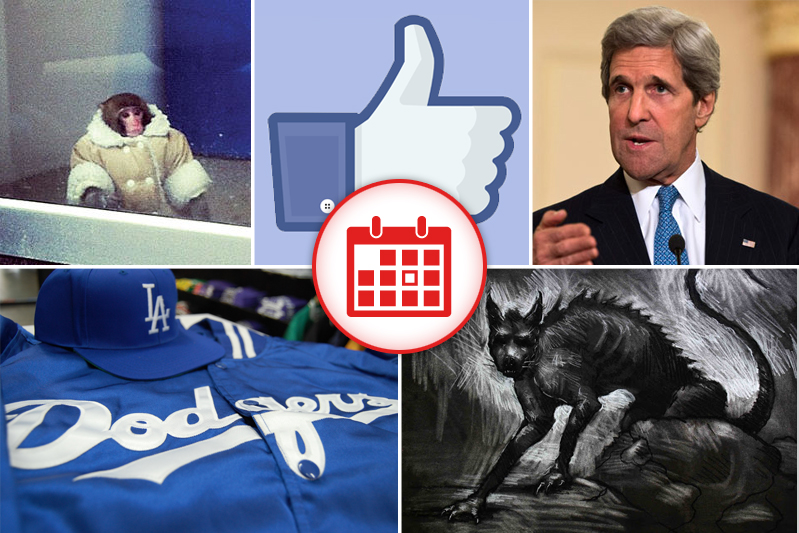 1. U.S.'s Inevitable Syrian Invasion Briefly Held Up By Agreement With Russia
The United States will have to hold it on the big military strike its been planning against Syria for at least another week now that Secretary of State John Kerry made a deal with Russia, giving the civil war-torn nation a week to destroy all of the chemical weapons which it claims it does not have.
Shouldn't we all be Putin Assad our differences? I'm Syria-s.

— Fran Gillespie (@FranGillespie) September 12, 2013

2. Gay Community To Get Same Respect As Bobblehead Community, As Dodgers Hold First Ever LGBT Night
The Los Angeles Dodgers announced that they will make history by holding Major League Baseball's first ever LGBT promotional game at their stadium on September 27. The evening's events will include a performance of the national anthem by the Gay Men's Chorus of Los Angeles and the game's first pitch thrown by an unnamed gay celebrity from the city's film, television or music industry, if they can somehow manage to find one.
Baseball is not gay at all *spits tobacco* Not gay *adjusts cup* Not gay *slaps teammate on butt* Not gay *deep throats a hot dog* Not gay

— Nathan (@lilnatebigworld) September 10, 2013