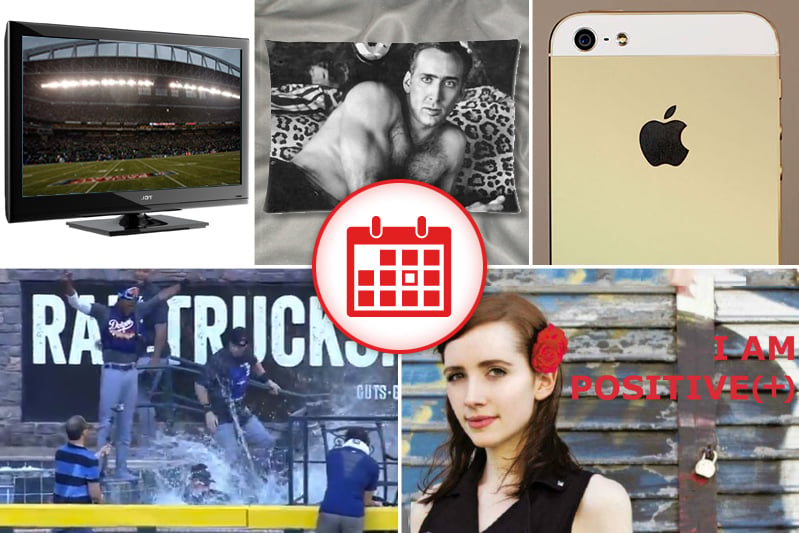 1. Overprivileged Nerds Worldwide Celebrate Release Of New, Arguably-Improved iPhone
People from all of the world, instilled with a sense of unease by their their lives of relative comfort and leisure, have managed to find some small fleeting measure of satisfaction after spending hours waiting in line to use their expendable incomes to purchase a brand new iPhone 5s, which officially went on sale today. For some consumers, though, the existential dread was deepened after they were forced to back order the newly-available gold-colored phone, which is in short supply. Like happiness.
Before you complain, remember there are starving children in Africa still using iPhone 3s

— Erik Tanouye (@toyns) September 20, 2013

2. L.A. Dodgers Clinch Playoff Slot, Meaning They Could Totally Just Not Even Show Up For The Rest Of The Season If They Wanted to
The Los Angeles Dodgers guaranteed themselves a spot in this season's playoff games after last night's 7-6 victory over the Arizona Diamondbacks. The team celebrated the fact that they can spend the rest of the season showing up drunk and doing whatever the fuck they want by jumping into the pool the Diamondback's keep set up for some reason by the right field fence because who was going to stop them?