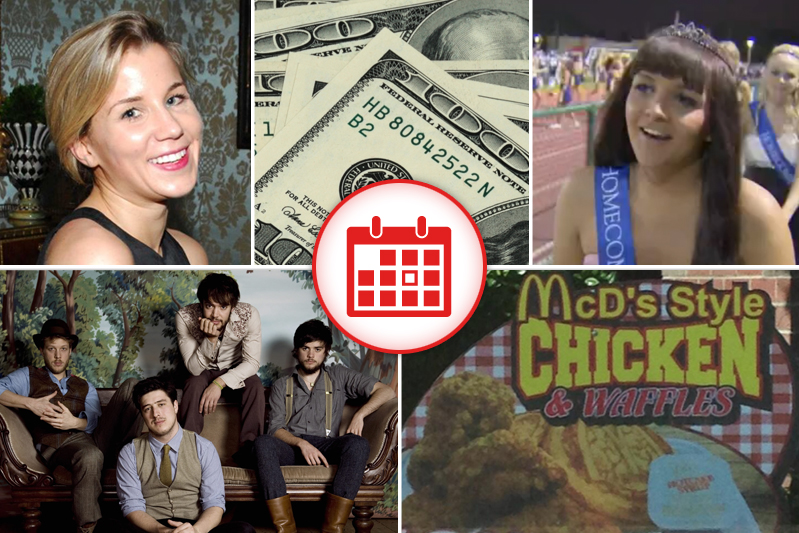 1. Mumford & Sons Going On Hiatus From Looking Like Train Conductors While Playing Instruments
The Grammy-winning collection of mustache wax prospectors and unicycle repairmen known as Mumford & Sons announced yesterday that they will be going on indefinite hiatus, presumably to work on inventing some sort of mechanical flying contraption. Fans will just have to content themselfs with gramophone recordings of their musical engagements.
When I see the headline "Bad News For Mumford & Sons Fans" I assume the bad news is "your favorite band drowned in quinoa."

— Rex Huppke (@RexHuppke) September 22, 2013

2. Joe Biden's Stressful VP Job Just Too Much For His Extended Family To Handle, Niece Battles Booze And Pill Addiction
Caroline Biden — apparently unable to handle the immense amount of stress that comes with being the daughter of the sibling of the Vice President of the United States — was arrested earlier this week after attempting to punch a New York City police officer and is allegedly struggling with an addiction to alcohol and pills. "The pressure of being Joe Biden's niece made her totally unravel," a friend explained, presumably straight-faced.

3. Transgender Teen Makes History By Winning Antiquated High School Popularity Contest, Crowned Homecoming Queen