POPULAR NOW
There was an error loading Chartbeat data.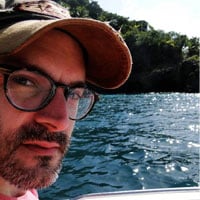 Filed by Dennis DiClaudio

|

Sep 04, 2014 @ 1:18pm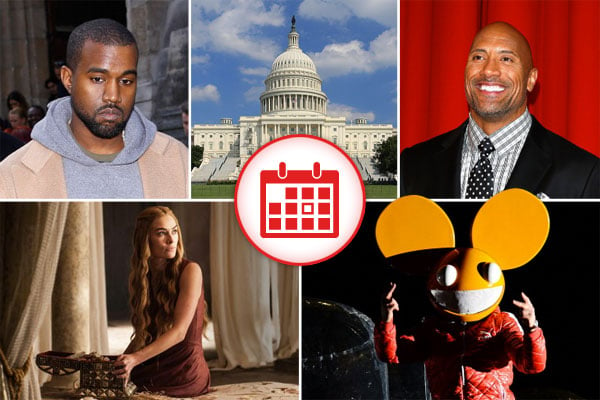 1. Kanye West Bravely Defends The Honor Of All The Kanye Wests Of The World
Hip-hop artist Kanye West was apparently so upset by Jay Pharoah's playful impersonation of him at the MTV Video Music Awards that he contacted the comedian to warn him against making light of serious matters, such as Kanye West. "We ain't gonna have no black comedians going up (on) stage spoofing the people that's working hard to open doors not only for black people, but (for) any creators, anybody that wants to add a contribution to the world," he admitted to having told him. [Ed note: This is where a punchline would normally go, but out of respect for Kanye West, we've decoded to forgo one.]
Kanye getting angrier and angrier because shuffle mode isn't playing his songs in the order he wants

— Sam Grittner (@SamGrittner) August 29, 2014

2. Dwayne Johnson Confirms He'll Be Playing Some Comic Book Character You've Never Heard Of
Dwayne "The Rock" Johnson took to Twitter to excitedly inform fans that he will be playing a guy who is not Shazam in the upcoming film based on DC comic series Shazam. Instead, Johnson will be playing Black Adam, a supervillain you've probably never heard of, but who apparently is kind of cool and gets to wear a less dorky looking suit.
"Kneel at his feet or get crushed by his boot." My honor to become.. #BlackAdam #TheAntiHero #DCComics pic.twitter.com/Qk55eNf3R7

— Dwayne Johnson (@TheRock) September 3, 2014
"Can we get Dwayne Johnson for this? I'd really love to see what he could do with the material."- thing I say in every Hollywood meeting.

— Dave Hill (@mrdavehill) April 17, 2013

3. Liberals Betrayed By Their Precious Science — All-Star Statistician Predicts GOP Takeover Of Senate
Progressive voters everywhere are currently struggling to figure out a rationale for not trusting their statistician guru Nate Silver—creator of the data analysis website FiveThirtyEight—now that he has crunched his numbers and is predicting that Republicans will not only maintain control of the House of Representatives after the midterm elections in November, but will steal the Senate away from Democrats.
I imagine Nate Silver sees the whole world like the scrolling numbers from The Matrix.

— Josh Gondelman (@joshgondelman) June 5, 2014

4. 'Game Of Thrones' Came This Close To Not Getting To Show Boobs In One Episode
Good news for fans of literary faithfulness, naked ladies and public humiliation! It turns out that one of the most anticipated nude scenes in HBO's Game of Thrones has been approved by the prudish Croatian Film Commission. The scene—which should serve as a huge moment for one of the show's biggest characters, in addition to being a prime opportunity to show female nipples and buttocks for an extended period of time—simply has to be filmed far away from the local church.
i've never seen game of thrones but i know from the internet if i am naked or have a dragon i will be loved & respected

— lauren ashley bishop (@sbellelauren) September 3, 2014

5. Rodent Warfare Breaks Out As Mickey Mouse Slaps DJ Deadmau5 With Lawsuit
The Walt Disney Company has decided to pursue legal action to block progressive house music DJ Deadmau5—who is often seen in public in a large full-headed mouse mask that may or may not be reminiscent of a certain animated cultural icon—from trademarking his mouse symbol. I wonder which party has the more powerful team of lawyers.
From the annals of "I have not read the Dilution Law" MT "@deadmau5 tells Disney to lawyer up http://t.co/f0nDbKy6W3 pic.twitter.com/KDuPqDzJYE"

— Elizabeth King (@ElizabethKing) September 4, 2014
Quick reminder that every day, hundreds of times a day, your internet cursor turns into Mickey Mouse's hand.

— Daniel Kibblesmith (@kibblesmith) August 1, 2014

(by Dennis DiClaudio)