POPULAR NOW
There was an error loading Chartbeat data.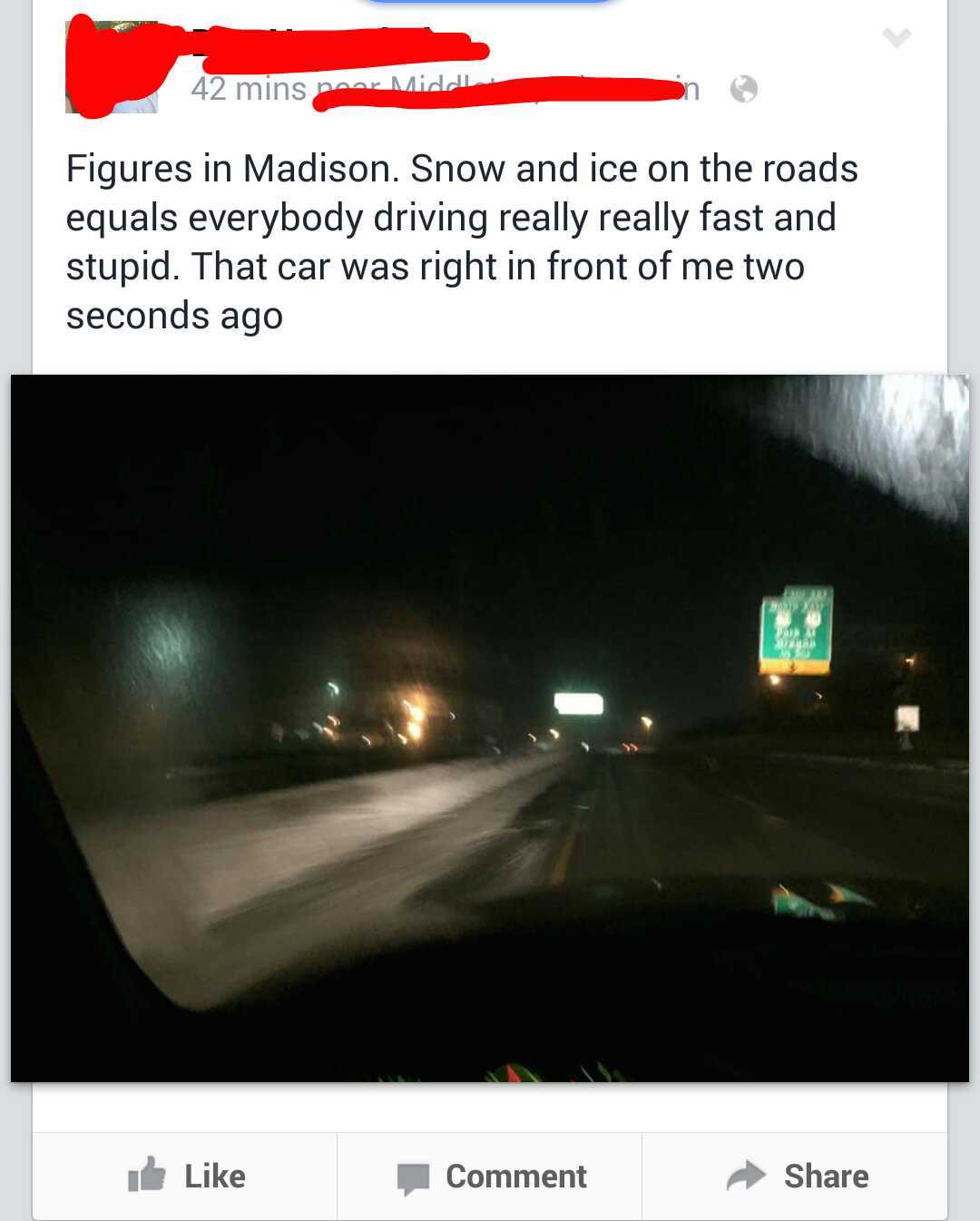 And the driver was right above you on your Feed! (via)

Sometimes "TMI" can stand for "Too Much Immediacy." It's not that we don't want to be informed that a friend is masturbating / on the toilet / performing brain surgery / all of the above. We just worry that by trying to share it with us while in the moment, they're not savoring the moment as much as it can be savored. These Facebook users exemplify the growing spirit of real-time overshare, refusing to wait even five seconds before updating their status with the most private, unnecessary, and occasionally disgusting details of the life they're living right now.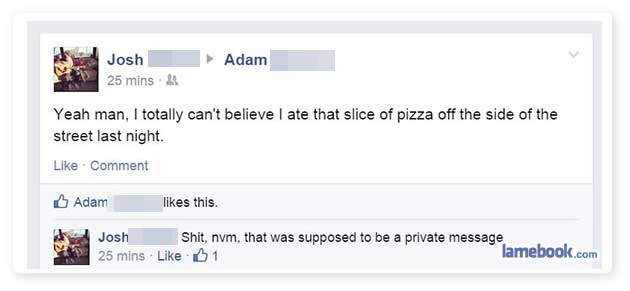 Streetza. (via)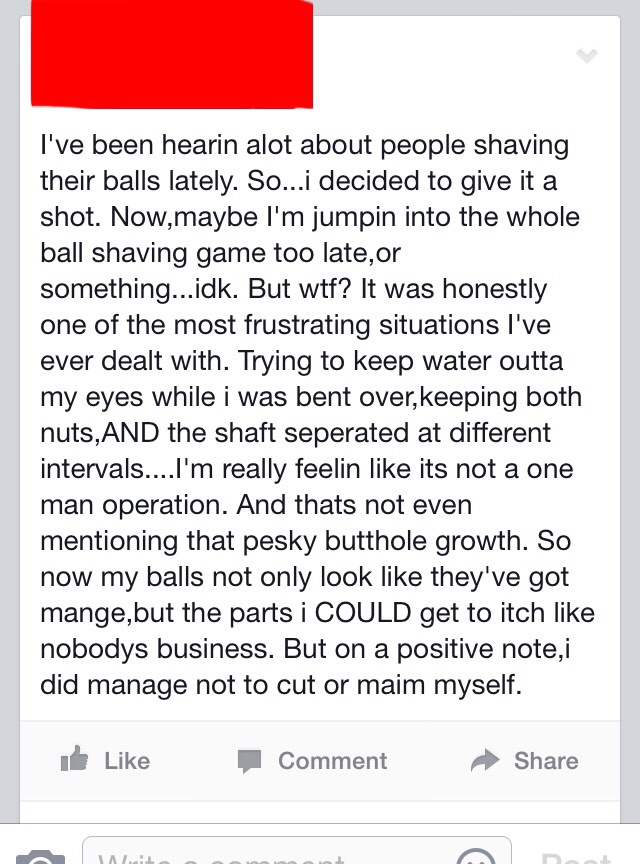 Add "Cool Story Bro" to the long list of buttons we need in addition to Like. (via)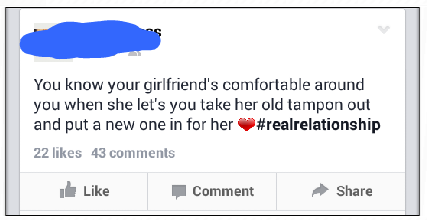 Turns out my wife has never been comfortable with me. I'm ok with that. (via)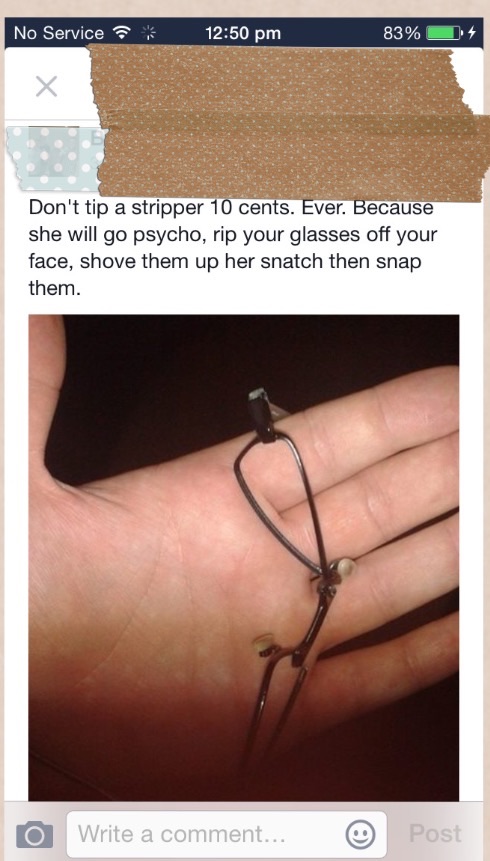 I'd say the "because" is "because that makes you way worse than the average strip clup patron and who wants to stand out in that regard?" but to each his own. (via)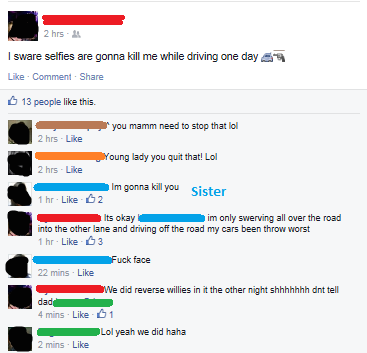 "Sware" makes me say this in Foghorn Leghorn's voice. (via)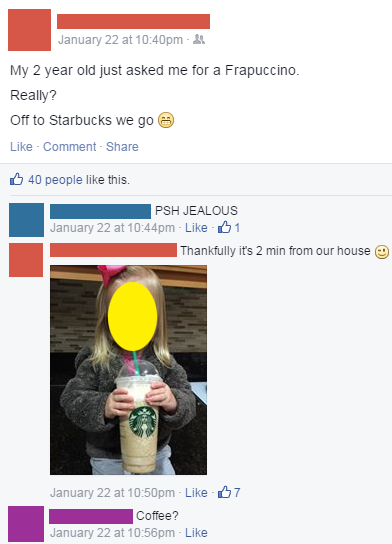 Plus: Child's stunted growth makes pictures easier.
Minus: Fast-moving kid shows up blurry. (via)

Updated 1/5/15: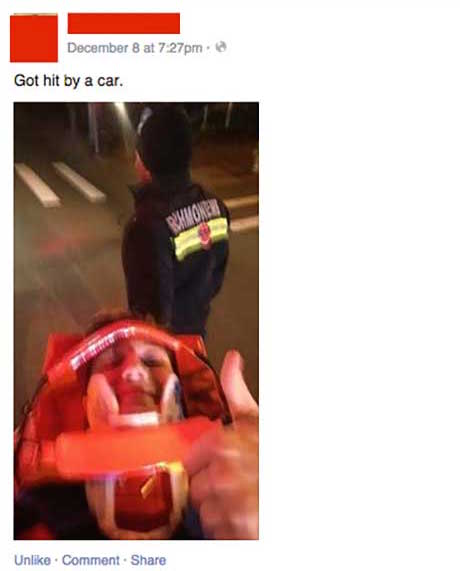 We don't know if they was on foot, or where they are... but their phone works. (via)




Go to the ER! Also, slightly less urgently, it's you're. (via)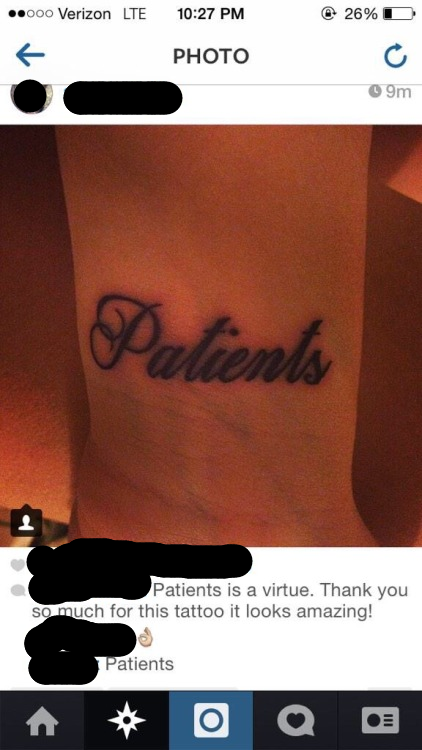 If only he had the ability to wait a few minutes before posting online...hmmm. (via)