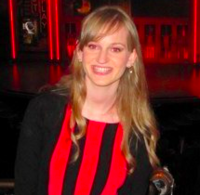 Filed by Orli Matlow

|

Aug 23, 2016 @ 1:47pm
Former Fox News host Andrea Tantaros is suing the network and its former chief Roger Ailes for alleged sexual harassment.
The lawsuit, filed in New York Supreme Court, goes into specific, salacious details. Tantaros alleges that the cable news network "operated like a sex-fueled, Playboy Mansion-like cult, steeped in intimidation, indecency, and misogyny."
This suit comes after Gretchen Carlson, another former Fox News broadcaster, sued Ailes for sexual harassment, and Ailes subsequently stepped down (with a $40 million severance package to keep him company).
In the complaint, Tantaros details the many horrifying, predatory things Ailes and other Fox News higher-ups have said and done.
At the outset of her employment, Tantaros was merely the victim of demeaning conduct, such as being instructed to wear clothes that showed off her legs, and being required to annually pick on-air clothing in the middle of a room without the benefit of even a curtain, thereby forcing her to strip down in front of Fox News wardrobe personnel.
In summer of 2014, Tantaros filed complaints against Ailes within the company, for making repeated inappropriate comments to her. These remarks included asking her to "turn around so I can get a good look at you," and telling her, "I bet you'd look good in a bikini."