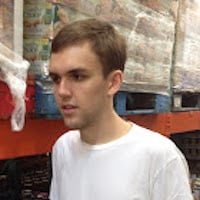 Filed by Bijan Samareh

|

Jul 17, 2015 @ 3:25pm
There is a time and place to get weirdly maternal, and this is not it.

"It's okay, honey. You have a whole year before we force you out." (via Newsweek)

When it comes to asylum, Germany faces a similar challenge America faces with immigration: A lot of people want to come over, but the country's infrastructure is failing to keep up with the high volume of citizenship-seekers. Just last week, the Associated Press reported that Germany received 179,037 asylum applications, more than double what they received at the same time last year. It's a shitty situation all around and the system definitely needs fixing. Like any daunting political issue, it should be dealt with using optimism and positive thinking, which is unfortunately not how German Chancellor Angela Merkel deals with a young Palestinian refugee's question about her asylum prospects during a public outreach Q&A for high schoolers.
The young girl, whose family has been in Germany for four years and faces the threat of deportation, told Merkel the following:
I want to study. It is really a wish, and a goal I want to obtain. It is really very unpleasant to look on at how others can really enjoy life while oneself cannot enjoy it.
Merkel responded with:

"Yeah." (via BBC/YouTube)

"No." (via BBC/YouTube)

Okay, she didn't say exactly that, but it was close. She told the young girl:
Politics is sometimes hard. You are right in front of me and are really a very nice person, but you also know that in the Palestinian refugee camps in Lebanon there are thousands and thousands, and if we now say, 'you can now all come here and you from Africa can all come here, you can all come,' we cannot manage that either. And so we're in this discrepancy, and the only answer can give is; make sure the decision does not take too long. But some will have to go back. We have so many families where the children going to school, and we have to change that.