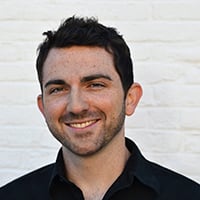 Filed by Chip Dwyer

|

Sep 15, 2015 @ 12:20pm
It's a period piece.
Artist Sarah Levy has crafted a portrait of Donald Trump with menses (period blood) on matte board. She hopes to auction the painting and donate the proceeds to an immigrants' rights organization. The painting has gained so much quick press that she is also selling prints. You can purchase a print or learn more about the auction on her site.
The painting and its hashtag are aptly named "Bloody Trump." We look forward to seeing just how much money it will raise, though it won't be a very popular item in the red states.