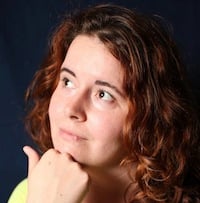 Filed by Aimee Lutkin

|

Oct 23, 2015 @ 4:05pm
It seems like schools are always sending girls home for wearing too little, but in Belle Terre Elementary School in Florida, they do things a liiiiiiittle differently. Click Orlando reports that an unnamed six-year-old was sent home on the school bus in just her shirt and a pair of underwear after she soiled herself in class. The girl has a medical condition that means she needs to use the bathroom frequently, but her teacher refused to let her leave and things took their course.
The school didn't think they were making a huge mistake and that the girl's shirt was long enough to pass as a dress, but according to their own dress code, dresses cannot be more than 4 inches above the knee. The shirt comes to about 4.5 inches. Raymond says:
We asked her why my daughter was sent home in just panties and a T-shirt, and she begins to tell me, 'We thought she had a long enough shirt to be able to put her on the school bus and send her home.'

They make me send her to school in clothes to their expectations. Why couldn't you send my kid home in clothes to your expectations?