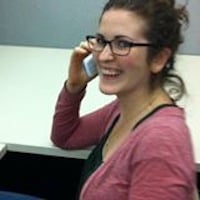 Filed by Shira Danan

|

Oct 22, 2015 @ 12:20pm
Pretty soon, everyone will tweet @911 when they have a fire. Until then, some people are reporting problems to the cops by commenting on police department Facebook pages. It's pretty silly, but don't worry, Battman—aka comedian Ben Palmer, who previously trolled angry customers and Joel Osteen—is here to handle all your crime-fighting and commenting needs.
1.
Battman—ahem, not DC-copyrighted "Batman"—is going around to various police department fan pages to offer help to people the cops are probably happy to ignore. He's the hero the Internet deserves right now and also the one it needs.
Palmer tells Someecards he got the idea when he "started reading local police department Facebook pages and noticing that there are people on there telling on each other for silly reasons." He decided that "someone needs to put a stop to this. That's where Battman comes in."
*TAP OR CLICK IMAGES TO ENLARGE*
2.