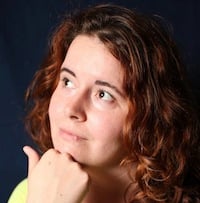 Filed by Aimee Lutkin

|

Nov 05, 2015 @ 5:30pm
Dancing With the Stars has had the very refreshing and lovely Bindi Irwin on for about 8 weeks now, and according to her contract that means they owe her about $230,000. Here's the thing, Bindi is a teen, which is easy to forget due to her poise and maturity, but there are a lot of rules around releasing that much money to a minor. There are laws in place to protect child actors' money from greedy Show Parents, though none exist to keep kids from buying a million koalas if they want to (those are conserved koalas, not pets jk jk):
One condition of the money's release was that Bindi's mother present a signed form relinquishing all claims to her 17-year-old daughter's cashola. That should be that. But it isn't! According to TMZ, a judge is refusing to give her her money, because there's no matching signed form from Bindi's father, Steve Irwin. Who is dead. Steve Irwin the Crocodile Hunter died rather famously in a stingray attack in 2006.
The L.A. Superior Court judge has told Bindi's lawyers that without a signed form from a man who probably never guessed his daughter would be dancing with the stars, "the court is unable to find that it is in the best interest of the minor to be bound by the terms of the contract." It may simply be a matter of presenting a death certificate in court, though that's unclear from the report. Some are even speculating that the judge is still—at this very moment—ignorant of who Steve Irwin was or that he was murdered by some cartilaginous punk. Right now, it's just a cruel twist that Steve Irwin's very public death needs to be proven, especially when Bindi's been trying to focus on the many positive memories she has of her father all season: