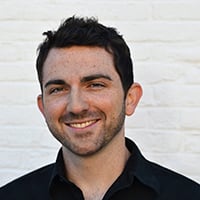 Filed by Chip Dwyer

|

Nov 06, 2015 @ 6:38pm
Thirteen-year-old Brandon Williams saved his classmate Jessica Pellegrino from choking on an apple with a little help from SpongeBob SquarePants. The students attend Barnes Intermediate School in Staten Island, NY. Brandon, who is autistic, sprang into action and knew to perform the Heimlich maneuver because he remembered seeing it in on an episode of SpongeBob. Let that be a lesson to any parents who expressly prohibit their kids from watching cartoons or sitting too close to the TV. Watching cartoons could one day help save a life. Brandon's dad gives him all the credit:
He picks up on things that most of us would miss, and files it all away in his head, and he can recall it all in an instant. That's how he knew instantly what to do. And we're glad he did. We're proud of him.
The class held a party for Jessica and the man of the hour, Brandon. Some of the students and parents at the school think Brandon deserves a medal, but he disagrees:
I don't need a medal. I'm good, I'm good.