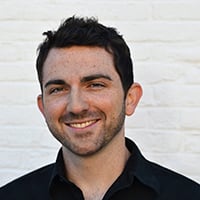 Filed by Chip Dwyer

|

Mar 29, 2016 @ 10:40am
Earlier this month, Kaylie Cyr was working her shift at the Buffalo Wild Wings in Portland, Maine, when she noticed her patrons left behind an envelope containing a whopping $1,700. She knew it was not a super-generous tip, and that neither gentleman at the table was planning on returning to eat $1,700 worth of wings.
Cyr handed the envelope into her manager. The owner of the envelope, Glenn Morse, later called the restaurant to see if he'd left it there but the manager was uncertain of the identity of the honest waitress:
When I tried to follow up to find out who returned the money, [the manager] said nobody left a name.
Cyr was of course motivated only by doing the right thing:
Absolutely, I would do the same thing if I found the money again. It definitely wouldn't feel right keeping the money if it belonged to someone else. I know if it was my money, I'd be happy if someone returned it to me, so that was kind of my incentive.
When Morse retrieved his envelope at the restaurant, he rewarded Cyr with a $100 bill. The only loose end to the story is that he never explained why he had an envelope stuffed with so much cash. March Madness bets? Bribe? Either way, everything turned out well for all parties involved.