POPULAR NOW
See More
There was an error loading Chartbeat data.
Worse than the worst sitcom.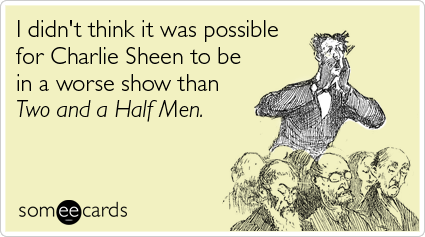 The Detroit debut of Charlie Sheen's "My Violent Torpedo of Truth/Defeat is Not an Option" tour went better than expected in that it was generally hailed as the worst live show ever yet no one reportedly died, including Sheen. Last night's show in Chicago went slightly better, as only a handful of the 3,600 audience members left early. It seems people willing to pay to watch an unscripted show starring a completely insane drug addict have more discriminating tastes than the viewers of Two and a Half Men.