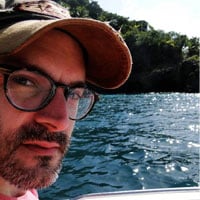 Filed by Dennis DiClaudio

|

Jun 23, 2014 @ 5:48pm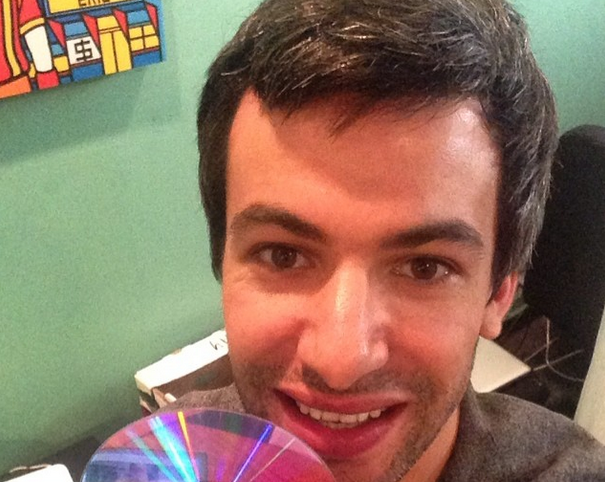 Are you sure you wanna know what's going on in that CD reflection?
Nathan Fielder is—to borrow a phrase from my Aunt Louise—"a real prankster." The mischievous smartypants (also my aunt's phrase) comedian is promoting the return of his Comedy Central show Nathan For You next month by posting a series of photos of himself to Instagram. You know, that website that refuses to tolerate the existence of nipples. Right, that Instagram.
Anyway, the photo-sharing website seems to have no issues with the pictures of Fielder just, like, chillin' around his house, wearing reflective sunglasses and eating salad with a shiny knife. That might be because they didn't bother to look very closely at the images. Or it might be because they're totally fine with pictures of elderly men's erect penises. There's no way to say for sure.
What follows might be slightly NSFW if your coworkers have extremely good eyesight.
Did you see it?! Did you see it?! It's right there, reflected in his glasses, his CD and that butter knife. What did I tell you? That Nathan Fielder is such an imp!
To see the actual, non-degraded version of the old man penis photo Fielder's been smuggling onto Instagram, click right over here.
(by Dennis DiClaudio)