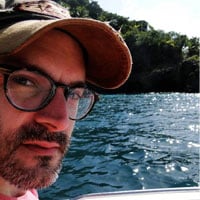 Filed by Dennis DiClaudio

|

Jun 09, 2015 @ 12:13pm
"Hey, I've got a good idea for a prank." — some asshole

Here's a story you won't be able to get unstuck from your head. (via Thinkstock)
Are you guys familiar with that hilarious "prank" in which you go up to someone's house and put superglue on their front door handle so that when they grab it to go inside, they get stuck and then the emergency services have to come and saw off the handle so that the person can get taken to the hospital and have it surgically removed from their hand?
Yeah, you know that one! It's the coolest! It's usually either called the Old Superglue Door Handle Prank or the Let's Increase The Quantity Of Misery In This Disgusting World Prank. It depends on what region you're from.
Anyway, a 28-year-old British woman fell for this old gem recently, and, to hear her tell the story, it sounds like a real hoot!
"I got home after spending the evening with my friend who lives nearby and was confused when I realized the door handle was sticky. I did manage to get the door open and woke up my partner Tony, but I just couldn't free myself," Fiona Crabb later told the Telegraph. "I was really worried, as it was quite painful... When the paramedics arrived, they tried so many things to get me free. They used Coca Cola, WD-40, Fairy Liquid, hot water and vegetable oil but nothing was working. I started to get really scared, the longer I was glued on."