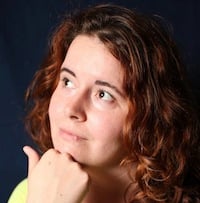 Filed by Aimee Lutkin

|

Jul 20, 2015 @ 4:25pm
You can still wear cut-offs and flower wreaths!!!!!
.@osheaga Music Festival takes a step forward and bans Native Headdress http://t.co/ofi0S9qW0S pic.twitter.com/NYXBT5XZti
— Pigeons & Planes (@PigsAndPlans) July 14, 2015
Sorry, all you wannabe Tiger Lilies (who is a racist cartoon character, remember), The Guardian reports that Montreal's Osheaga Music and Arts Festival is the first of its kind to create a clear policy on the wearing of headdresses by non-indigenous people: Any attendee who shows up wearing a headdress will have it confiscated upon entry or be asked to leave and return without it. They've also very bravely outlawed selfie sticks.
You brought this on yourselves! What does going to a music festival even have to do with wearing traditional First Nation headdresses? Nothing. Nada. Zilch. There are plenty of other things that we can put on our heads to represent the experience. Here's a short list:
A bird's nest made out of guitar strings.
A basket full of Molly.
A scrolling LED sign of all the texts you send your friends trying to figure out which porta-potty they're standing on line at.
A sunscreen dispensary. But it's, like, a hat.
A drop-down screen that plays a short Ken Burns' segment on The Trail of Tears every time you think about putting a headdress back on.
There ya go. And for a little more on the reasons why wearing a headdress is inappropriate and offensive, this is what Niigaanwewidam James Sinclair, head of the Department of Native Studies at the University of Manitoba, has to say about misusing the ceremonial garb: