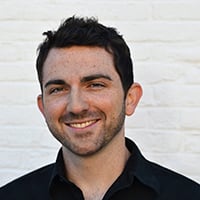 Filed by Chip Dwyer

|

Nov 18, 2015 @ 11:10am
A man wrote a letter to the police department in Tyrone, Georgia, thanking them for his drunk driving arrest a few months ago. According to the police report from his arrest, the man was driving in a right turn lane, and instead of making the turn he ran his car off the road. Sgt. Jacob Collins arrested him for DUI. On Monday, Tyrone Police Chief Brandon Perkins received a letter from the man thanking Sgt. Collins for his arrest.
Relatively speaking, this is one of the smartest things a drunk driver has done. Obviously they often have extremely impaired judgment, like when they live-stream their drunk driving or get arrested for DUI even though they're the president of a Mothers Against Drunk Driving chapter.
Here's the letter:
I write to express my thanks and gratitude to Officer Jacob Collins.

Officer Collins pulled me over on Highway 74 during the morning of July 31, 2015. I was severely intoxicated. He saved my life and the lives of others, and I truly appreciate his actions and his efforts. I must emphasize that he was very polite and professional and did not provoke with intimidation. He treated me fairly, and I never felt ridiculed or threatened.

I have nothing to gain from contacting you. I have already been to court and received my punishments. I contact you because the media and public opinion are saturated with images of officers using excessive force. Officers are constantly on the defensive. The public does not want to acknowledge proper procedures; the public merely wants to see an officer make a mistake to keep the argument and the social media images flowing. You all need to know that what you do every day matters, and we appreciate it.

I do not like being on probation, and I do not enjoy paying a series of fines, fees and insurance hikes; however I am grateful to be alive. I thank Officer Collins and your entire department.