POPULAR NOW
There was an error loading Chartbeat data.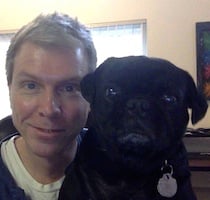 Filed by Jonathan Corbett

|

May 20, 2014 @ 12:37pm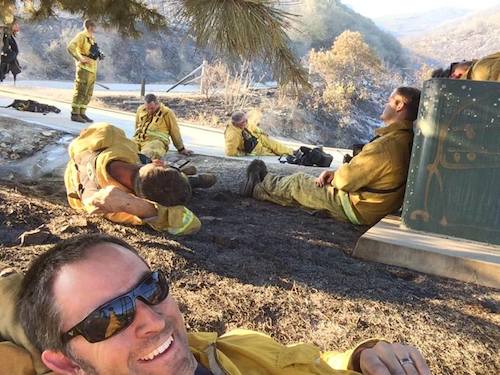 Hot, not bothered. (via)
After long hours battling the Cocos Fire that has raged through San Diego County, firefighter Tim Bergon wanted to send a message to his wife that he was okay, so he snapped this smiling selfie with his coworkers laid out safely in the background. The owners of Plan 9 Alehouse are friends with Bergon and his family, so they posted the picture on their Facebook page and wrote "Thank you!" From there, it was liked by over 35,000 people.
From the look of the men behind him, it probably took real effort to pull off the smile, which, based on several comments on the photo, has the potential to earn him the title of "Ridiculously Photogenic Firefighter." He even managed to get his wedding ring into the shot, possibly as a way to inform single ladies that he's spoken for, in case they were thinking about packing the car with sandwiches and beer for a romantic quest into San Marcos.
(by Jonathan Corbett)