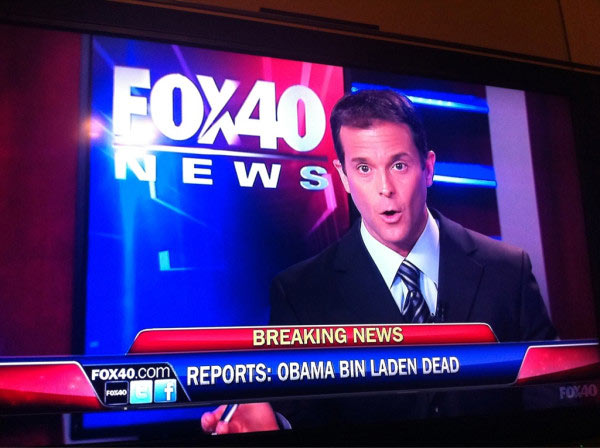 That's not how the now-deceased terrorist leader's first name is spelled. Perhaps Fox accidentally combined "the guy who had him killed" with "the guy who got killed." Or perhaps, once again, they're just trying to ruin everything. (Via Newsweek)
UPDATE: A different video version of the big news actually skips the typo and announces President Obama as dead.
UPDATE: Sure, we can give them the "Usama" part since it's sometimes spelled that way. But we're pretty sure "Landen" is just a typo referring to this guy.