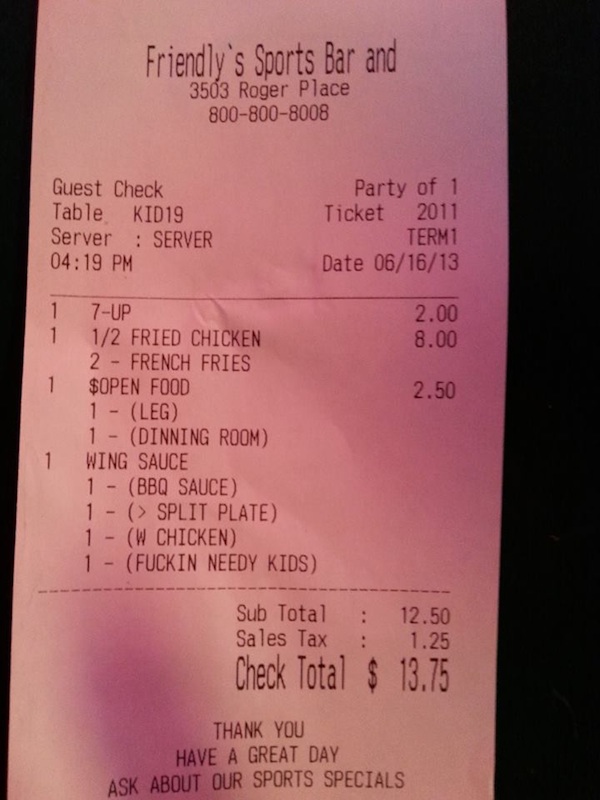 Now that's just a great price for fried chicken. (photo via Facebook)
Joseph Gibson just wanted to enjoy a nice Father's Day meal with his young child at the local bar. He even called Friendly's Sports Bar & Grill (not the chain) in advance to make sure it was okay to bring his kid, who is under 21. The manager made an exception in the spirit of the holiday. But after enjoying his one-half fried chicken, Gibson was furious to see an extra item referring to his child as a "fuckin needy kids" [sic] on his bill. There was only one kid at the table! Plus, the "fuckin needy" thing!
Gibson demanded an apology from the manager and the waitress (who claimed it was just the best joke ever), and shared the receipt on Facebook in hopes of spurring the Internet and the people of St. Louis to action. We're assuming Gibson will only eat at places called "Grumpy's" from now on.