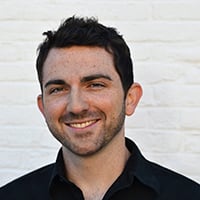 Filed by Chip Dwyer

|

Jan 23, 2016 @ 10:23am
Winter Storm Jonas began pummeling the East Coast Friday, with Washington D.C. getting hit first, and New York City expected to see 18-24 inches of snowfall on Saturday. Most states in the Mid-Atlantic region have declared states of emergency. As such, many people in this region will be staying indoors, trying to avoid the dangerous Yeti that's been known to roam free during blizzards. They'll also be tweeting, just like they did in anticipation of the storm earlier this week. Here are the 17 funniest tweets about the storm so far:
1.
Just realized that the lazy indoor activities I have planned for this blizzard are all the things I do every Saturday.

— Dan Wilbur (@DanWilbur) January 23, 2016
2.
"I love the snow!" - me, indoors

— Josh Gondelman (@joshgondelman) January 23, 2016
3.
Glad the snow gives my parents and me something to talk about besides why I'm alone!

— Alison Leiby (@AlisonLeiby) January 23, 2016
4.
https://twitter.com/NicCageMatch/status/690643544172793856