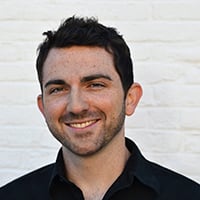 Filed by Chip Dwyer

|

May 12, 2016 @ 9:09am
George Zimmerman is reportedly auctioning off the gun he used to kill Trayvon Martin. Just when you were starting to think maybe George Zimmerman wasn't the embodiment of evil incarnate.
Zimmerman was infamously acquitted of second-degree murder and manslaughter four years ago under Florida's "Stand Your Ground" law. Since then, he occasionally manages to make it into headlines for things like selling his paintings of the Confederate flag and retweeting pictures of Travyon's body. So selling the gun that sparked national outrage seems right in line with something Zimmerman would do.
He posted the ad on a gun auction website, according to CNN, with the following description:
I am honored and humbled to announce the sale of an American firearm icon. The firearm for sale is the firearm that was used to defend my life and end the brutal attack from Trayvon Martin on 2/26/2012.
The bidding starts at $5,000, and Zimmerman also said in the listing that he plans to use the proceeds to "fight [Black Lives Matter] violence against Law Enforcement officers" and to "ensure the demise of Angela Corey's persecution career and Hillary Clinton's anti-firearm rhetoric." (Corey is State Attorney in Florida's Fourth Judicial Circuit Court).