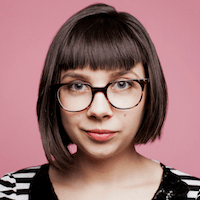 Filed by April Lavalle

|

Jun 17, 2016 @ 9:55am
Prince William is all grown up with a wife and two children, but that doesn't mean he is immune to a little scolding from grandma every once in a while. At the 2016 Trooping the Colour, Queen Elizabeth scolded her grandson in front of hundreds of spectators, which turned into millions once the GIF was shared on the internet. You can see Prince William crouching down to tend to his son, then The Queen tapping him on the shoulder and saying "Stand up, William."
It is pretty hard to divert your eyes from The Queen's extremely neon-green ensemble, so you can't miss any move she makes. And no matter what, Will had to oblige. Not only is she his grandma, but also the Queen of England for goodness sake, and you can be beheaded for not following her orders.
All in all, it was a pretty gentle scolding, but the most embarrassed-looking person in the GIF is definitely Prince George, who totally facepalms after his dad is told to stand up.