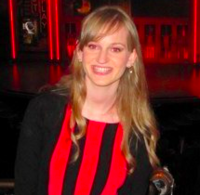 Filed by Orli Matlow

|

Nov 10, 2015 @ 10:30am
You know what they say: "Ovaries Before Brovaries." It's only reasonable to extend that to: "Girl Code Before Mean, Median and Mode."
Fourth-grader Maddy Douglas is a great student. She was doing her math homework when she stumbled upon a question that was supposed to be a test of patterning but was actually a test of girl code.
The question was about a group of high school swingers and asked students to figure out who dated whom, which is already an inappropriate question for the fourth grade. Even worse is that it promotes challenging ethics. In response to the question, Maddy wrote,
"I can't answer this problem because my mom says acoording to girl code you shouldn't date a friends x boyfriend."
That's right. Girl code.