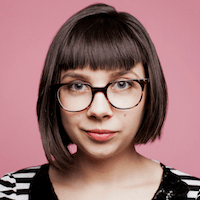 Filed by April Lavalle

|

Mar 31, 2016 @ 9:10am
Hamilton may be Broadway's biggest hit, but not everyone is singing the praises of its casting calls. The show, which has one of the most diverse casts in Broadway history, is now under fire for being discriminatory after asking for "NON-WHITE" actors to audition
That backlash is despite the fact that they're clearly doing something right. Pretty much everyone in the world is obsessed with the hip-hop musical right now—from President Obama, who invited the cast to sing at the White House, to Beyoncé herself.
The wording in the casting call caught the attention of civil rights attorney Randolph McLaughlin, who said that it did not comply with the New York City human rights law. He told CNN:
You cannot advertise showing that you have a preference for one racial group over another. As an artistic question – sure, he can cast whomever he wants to cast, but he has to give every actor eligible for the role an opportunity to try.
Attorney says @HamiltonMusical violates city human rights law with 'non-white' casting call https://t.co/jhv5GTmZDx pic.twitter.com/8REjbl0UUW

— Lisa Fung (@lfung) March 30, 2016
The casting notice, which was approved by the Actor's Equity Association (the union that protects Broadway actors), has since been amended to be more inclusive. It now reads that, "Performers of all ethnic and racial backgrounds are encouraged to attend." Jeffrey Sellers, the head producer of Hamilton, stands by the wording of the original casting call.