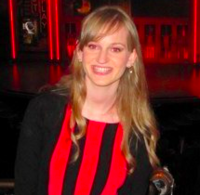 Filed by Orli Matlow

|

Jan 13, 2016 @ 11:10am
Kelly Blue Kinkel ordered a coat online through Zulily, but when it arrived, she could tell through the transparent packaging that the coat material wasn't ideal for someone with dogs. She called up customer service to ask about sending it back. Not only did she get a full refund, she also got a pleasant reminder that people can actually be nice. And even more surprising: corporations can be nice, too.
It truly is a heartwarming—and people-warming—response.
She writes,
I sincerely hope this post goes viral, because I just hung up from one of the best customer service experiences of my life. I ordered a winter coat from Zulily a few weeks ago. When I received my order, I could see through the packaging that the coat material wasn't going to work well with the two breeds of dogs we have. Coarse dog hair and certain materials don't mix. I called customer service and asked how to return the unopened coat for a refund. I spoke with a sweet young man named Patrick, and he let me know he would refund my money immediately. I asked again how to send it back, and he said, "Please don't send it back. If you know someone who needs a winter coat or if you would like to donate it to a charity, that would make us very happy." I honestly thought he was kidding. It took me a moment to realize he was completely serious, and then came the tears. I just don't know other companies that do this, do you? I thought Zulily was pretty incredible before, but after today, I'm a customer for LIFE. The world needs more LOVE like that. Honest business. Honest ethics. How refreshing!