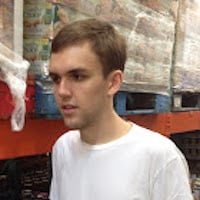 Filed by Bijan Samareh

|

Nov 11, 2015 @ 3:00pm
A straight couple was given preferential treatment over a lesbian couple on a recent flight, and the lesbian couple took to Facebook to share their experience. Kristina Antoniades, a family lawyer, was traveling business class from Brisbane to Melbourne with her partner Merrin and their daughter Lily. She checked in online a day early to ensure they were all seated together. Right before they boarded, the airline, Qantas Airways Limited, called Merrin to the desk to inform her that her seat had been moved so that a married couple could sit together. Kristina argued with them that the straight couple should not have priority. The airline then gave back Merrin's original boarding pass.
It didn't end there, though. After the plane took off, the flight manager kept harassing them. She repeatedly asked Kristina why she wouldn't move and why she "had taken it upon [herself]" to separate a married couple. She tried to explain why her and her family should be treated equally, but the manager just walked away without apologizing.