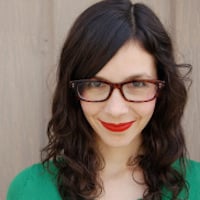 Filed by Meg Favreau

|

Jan 09, 2016 @ 10:00am
In Hyannis, Massachusetts on Thursday, 65-year-old James Anderson was arrested for trying to steal about $10,000 worth of gold jewelry from a K-Mart. And he would have gotten away with it too, if it wasn't for you darn kids! And your darn selfies! And your darn hats about selfies! When Anderson was pulled over by police, he was still wearing the same bold statement beanie he had on in the surveillance video from K-Mart:
Anderson was placed under arrest, but the crime wasn't exactly a surprise to the police. According to the police department's press release (which puts Anderson's last name in all caps like it's the title of a major motion picture): "ANDERSON has 78 adult arraignments in Massachusetts, consisting primarily of Breaking & Entering, Larcenies, Shoplifting, and narcotics charges." Hopefully all crimes were performed while wearing on-trend headgear.