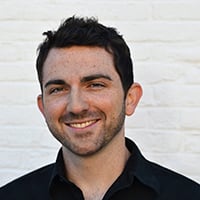 Filed by Chip Dwyer

|

Dec 09, 2015 @ 1:40pm
Martin Shkreli, the much loathed and infamous CEO of Turing Pharmaceuticals, has been revealed as the owner of the very expensive sole copy of the Wu-Tang Clan album Once Upon a Time in Shaolin. Shkreli made headlines in September because of his decision to jack the price of a drug used to treat AIDS and cancer patients by 5000%. Since the controversy and subsequent backlash emerged, he's had a tough time staying out of the news. He reluctantly and ambiguously agreed to lower the drug price, but not until after the Internet uncovered more fun details about his outstanding character: he offered his ex-girlfriend $10,000 to go down on her, and had a campaign donation to Bernie Sanders get rejected and donated to charity.
The album Once Upon a Time in Shaolin was created by the Wu-Tang Clan with the purpose of having only one copy in existence, which would be sold to the highest bidder. Originally, they wanted to contractually forbid the buyer from releasing the music for 88 years, but then elected to let the music be released for free as long as it was never resold commercially. Treated as a piece of art, it sounds like some treasured relic held by the Freemasons or Illuminati: the 31-track album came in a hand-carved box, accompanied by a leather-bound book with 174 pages of parchment paper filled with lyrics and background on the songs. One double-LP exemplar of the album was made in 2014, and was stored in a vault at the Royal Mansour Hotel in Morocco. Duplicates of the album have been destroyed.