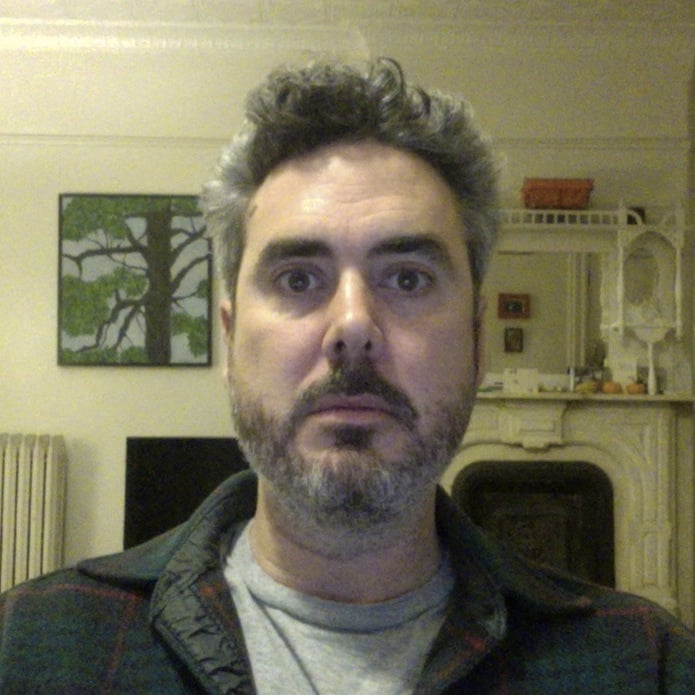 Filed by Bob Powers

|

May 13, 2014 @ 1:08pm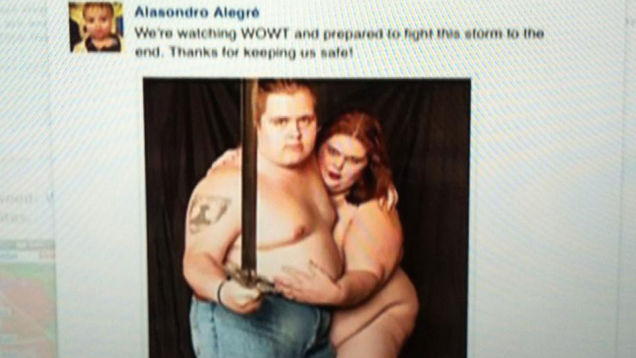 They're ready to rock this storm like a hurricane. (Via)
There was a huge power outage in Omaha on Sunday from major storm in Nebraska. NBC affiliate WOWT delivered the most up-to-date coverage during its live show Monday night by displaying pictures of the storm sent to their Facebook page by viewers at home.
If you don't have the 17 seconds to watch the video yourself, it goes something like this:
Blurry picture of a wet street..... another blurry picture of a wet street...... gothy, naked woman grabbing a shirtless man by his middle as he wields a sword He-Man style.
You can hear some clicking and the screen is quickly scrolled back up to protect the viewers from this image, but The Concourse was kind enough to screengrab it.
The pic comes care of Instagram with the caption, "We're watching WOWT and prepared to fight this storm to the end. Thanks for keeping us safe."
It's unclear who took this picture of these brave storm fighters, the only clue we have is the IG account name and photo of Alasondro Allegré, the world's most badass baby to keep an Instagram account. Coincidentally, Alasondro Allegré is also the name of Mike D's character in the Beastie Boys video "Sabotage." So this is probably just a side-project for him.
(by Myka Fox)