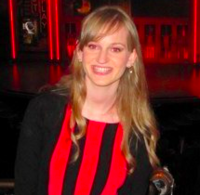 Filed by Orli Matlow

|

Mar 04, 2016 @ 11:00am
The People v. O.J. Simpson miniseries has so far been a critical and commercial success, and now new evidence is being investigated, perhaps so there can be a second season.
First reported by TMZ, but confirmed by the Los Angeles Times so it's officially legit, the LAPD is currently testing a knife that was found on O.J. Simpson's Brentwood property. A construction worker discovered it and turned it over to a nearby cop, who apparently brought it home and kept it for years. That cop retired from the LAPD this year and finally told a friend in the Homicide Division about it.
TMZ reports, "Our sources say the knife is currently being tested for hair and fingerprints. It will be moved to the Serology Unit next week, where it will be tested for DNA and other biological evidence," to see if it can be linked to the brutal 1994 double homicide.
The LAPD held a press conference confirming that this knife was indeed found, and explaining that the cop held onto it because he thought the case was closed. It wasn't.