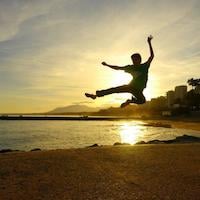 Filed by Mitchell Friedman

|

Jun 17, 2016 @ 10:55am
CBS News has unearthed a small detail about the Orlando gay nightclub shooting that could have larger implications for the attacker's wife, Noor Salman. As Omar Mateen carried out his rampage that killed 49 people, his wife and he reportedly "exchanged texts."
LATEST: Mateen & wife exchanged texts during #PulseShooting, wife may be charged but so far insufficient evidence to allege conspiracy.

— Paula Reid (@PaulaReidCBS) June 16, 2016
NEW: @CBSNews confirms Orlando shooter's wife texted 'I love you' to her husband as they texted during the attack.

— Paula Reid (@PaulaReidCBS) June 16, 2016
Reports have also come out that Salman gave "conflicting accounts" of her knowledge of her husband's moves preceding the attack. According to the New York Times, Salman "drove Mr. Mateen to Pulse within a week or two of the shooting, apparently to assess the target." Additionally, "she has told agents that tried to talk her husband out of mounting an attack."
The "I love you" text is so far being portrayed, at least by CNN, as mounting evidence against Salman.
Around 4 a.m. on June 12, about two hours after he started the attack and while holed up in a bathroom, Omar Mateen texted his wife, Noor Salman, asking if she'd seen the news, the official said.

At one point, she responded with a text saying that she loved him.