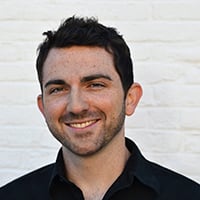 Filed by Chip Dwyer

|

Dec 17, 2015 @ 9:50am
Turing Pharmaceuticals CEO/horrible douchebro Martin Shkreli was arrested early Thursday morning for securities fraud at his apartment in Manhattan. The charges are related to alleged illegal sales of stock shares at his previous biotech firm, Retrophin Inc.
Shkreli was CEO of Retrophin, until he was ousted by its board. He's also currently being sued by the company. The securities fraud charges against him are related to this matter, and allege that he used stock sales to illegally pay off unrelated debts.
Shkreli became the poster boy for pharmaceutical greed when his company, Turing Pharmaceuticals, astronomically jacked the price of a drug commonly used to treat HIV and cancer patients. He has since found several ways to somehow make his personality appear even worse: his ex-girlfriend claims he once offered her $10,000 to go down on her, and he made enemies with the Wu-Tang Clan after it was discovered he was the one who purchased the only copy of their new album.